Last Saturday - Juliet and I running like mad after the 3 bus bahaha, missing the 77 by 4 minutes and having to wait another 25 minutes, IKEA adventure (and almost being escorted out since we were there so long after it closed XD), met Ryan and company for Jack Astor's (had a minimum :P and a jerkish waiter)
Sunday - IKEA (again! lol -> Al got Cl0b0, we got Juliet's light), going back and forth on the driveway for a good 10 minutes trying to leave the house BAHAHA, Chapters
Tuesday - Pizzaiola (Michelle, Ryan, Al, Sari, and I) - pet the cactus XD, porn music lmao, singing loudly, Michelle's panini like a brick
Thursday - subway downtown, shopping on Queen St. (the silver snail =D), Korean BBQ, mini tour from Ashley A :P, eaton's centre indecisiveness (cell phone party =P), mega cranky episode on the way uptown O___o (except me!), Value Village/thrift store visit, picked up Juliet/waited a whiiiile, Tim Horton's
Saturday - up obscenely early (for a weekend anyway XD), coffee/muffin at the blacklisted second cup, york = really empty and actually really nice, taking the scenic route in the William Small Centre lol, hucking stuff out the window, "you better not be taping money to that"..."shhh you're not supposed to know!" (bahaha), note to the mail people ;D
LAST SATURDAY
WOOT welcome to ikea!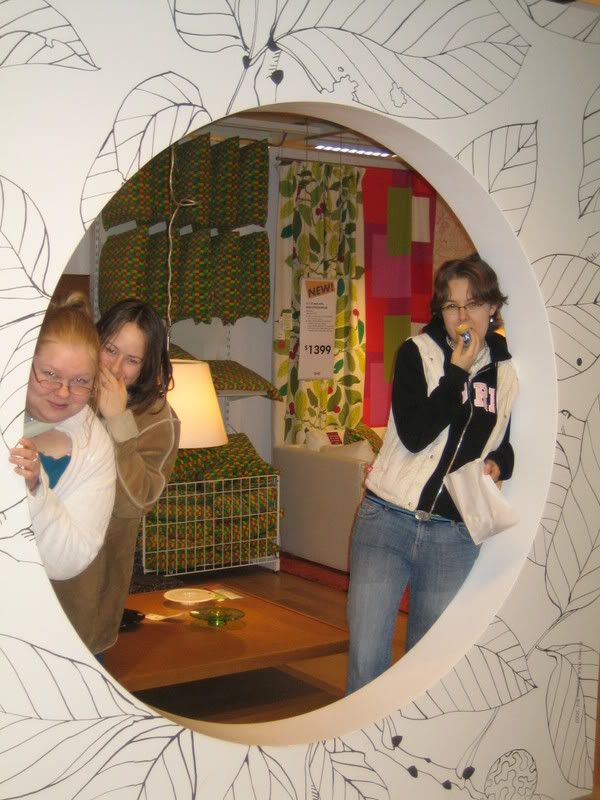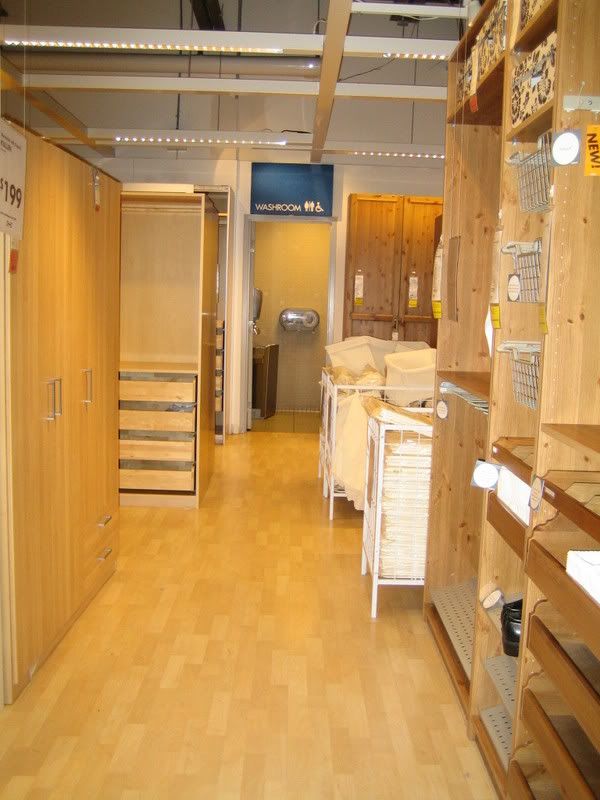 Heh that one is that
actual
bathroom not just a display XD
Kids section!
Wow that chair looks comfortable hahaha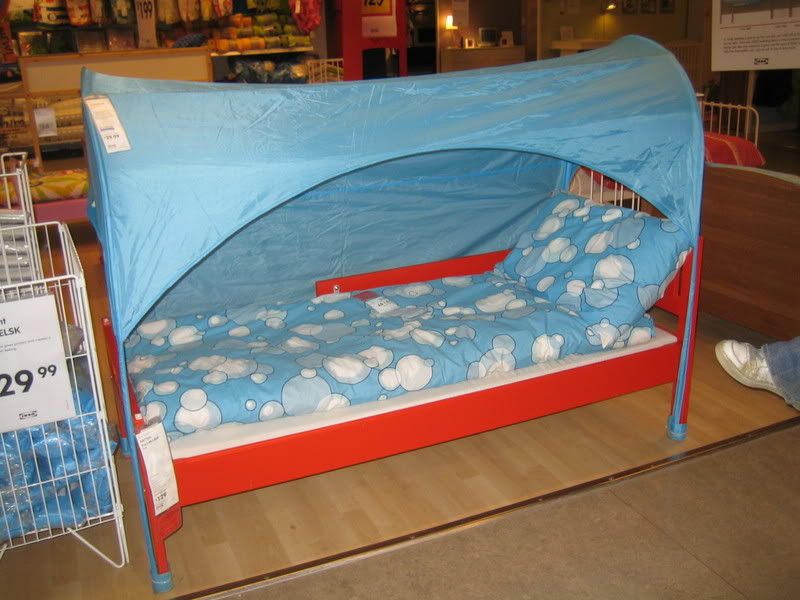 The bed that all of us wish we had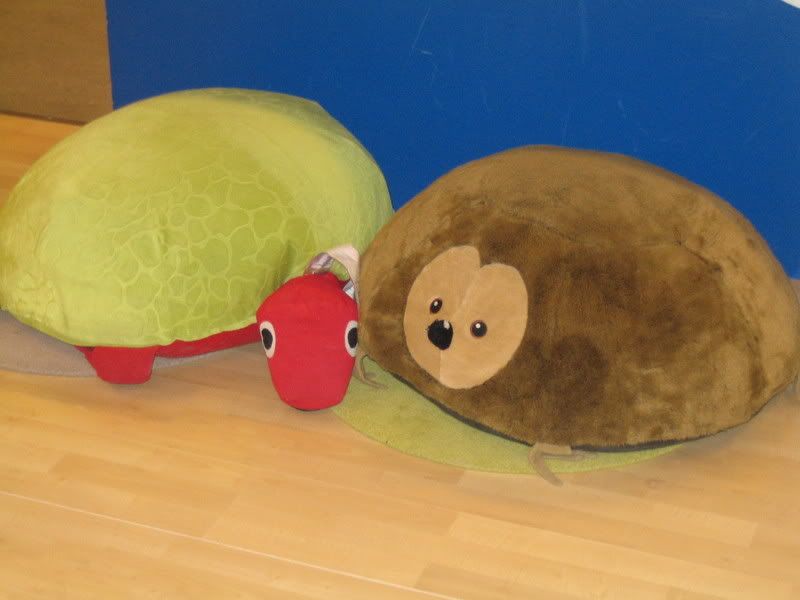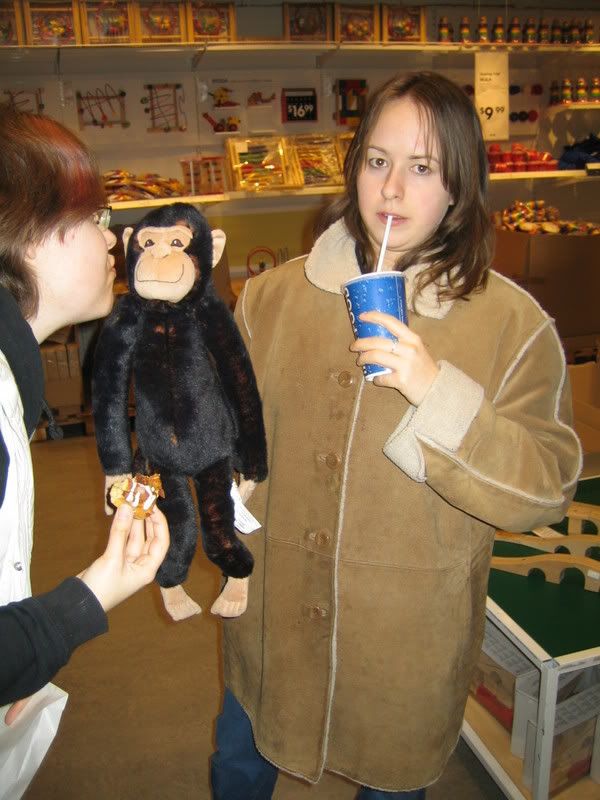 Al wanted to kiss the monkey....
...So then she started looking like one ;P
Heh the hugging heart pillows =)
=O how scandalous!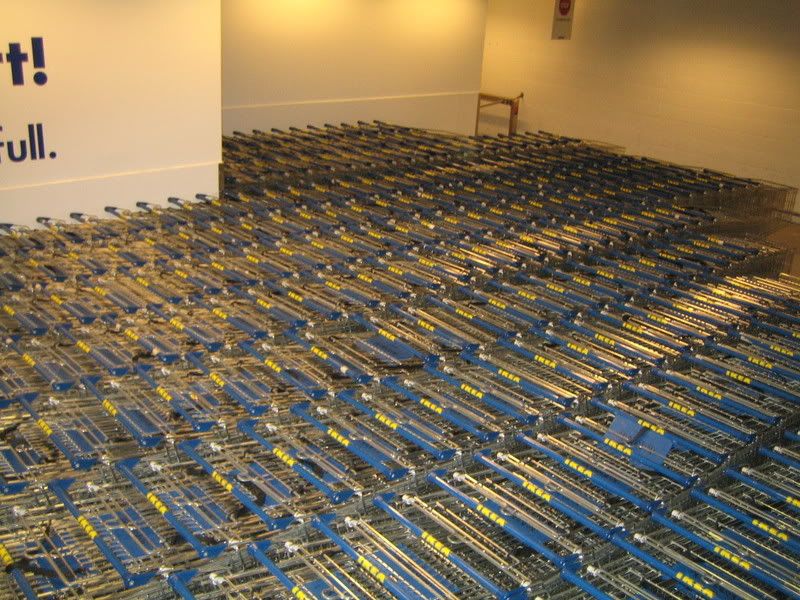 O______o soooo many carts!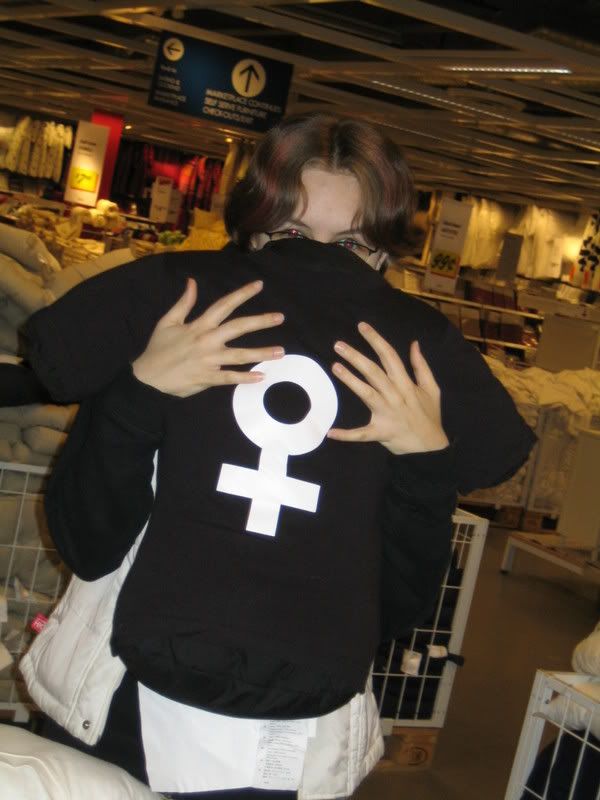 *cough* molestation *cough* :P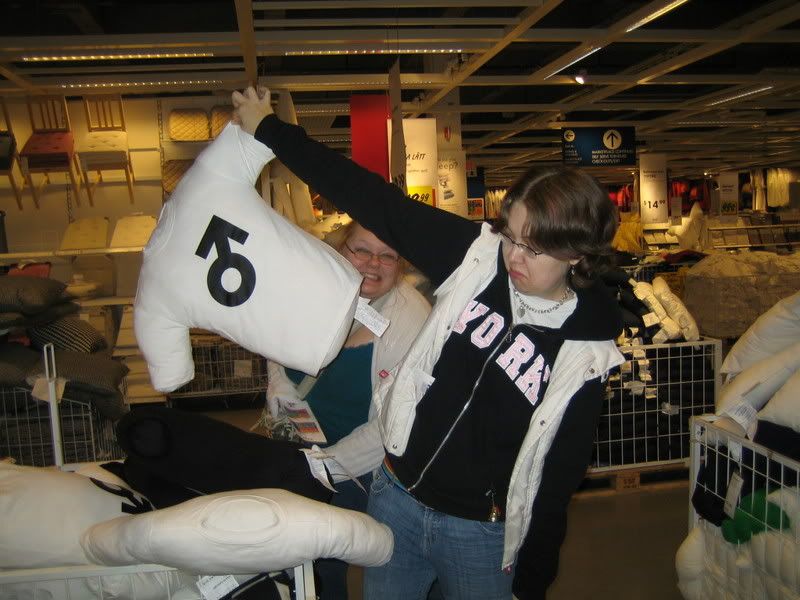 "ewwww boys!" hahaha
Just for Al lol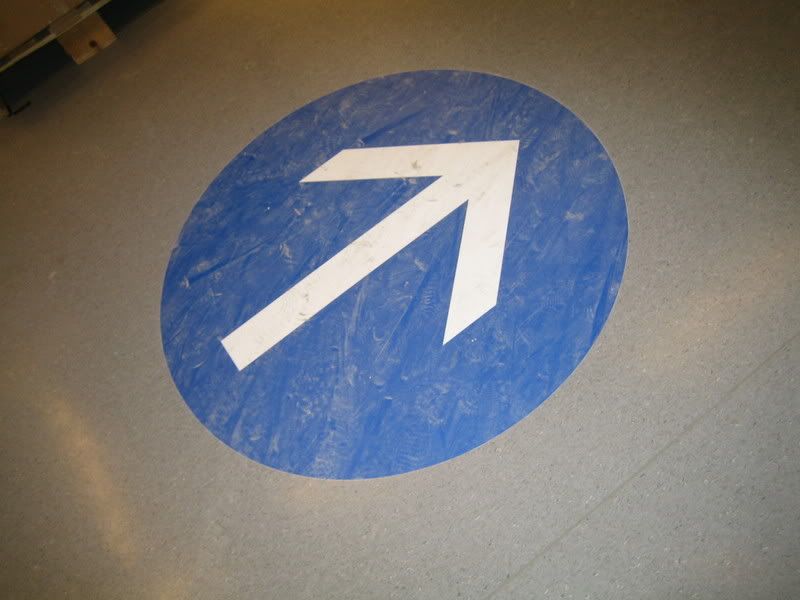 Too bad we didn't follow the arrows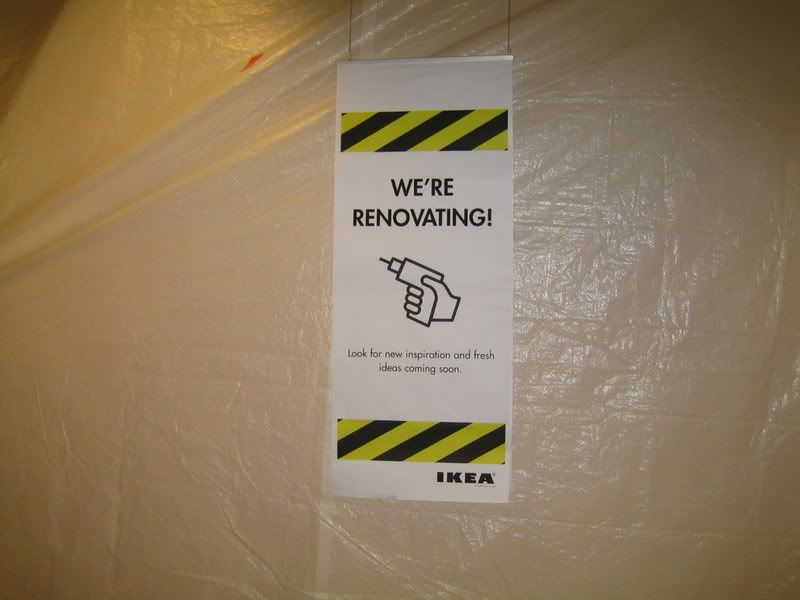 Ohhhh what is this?....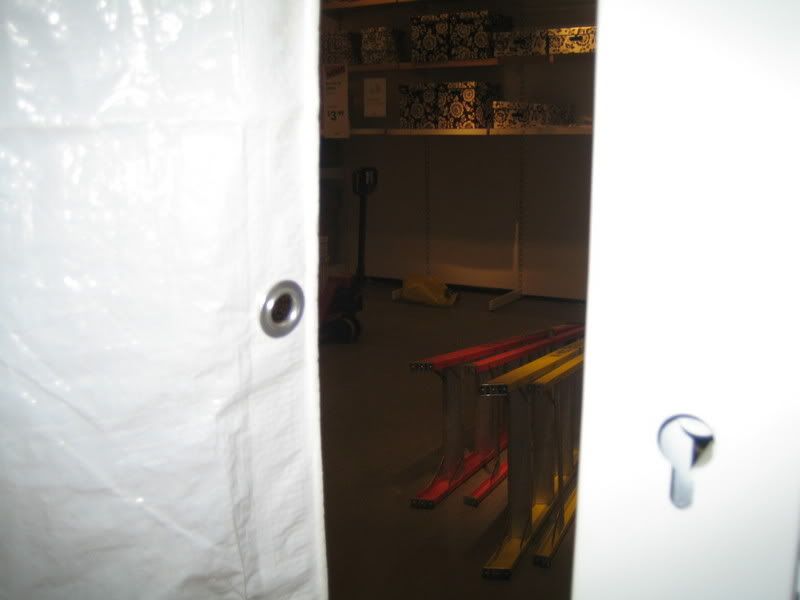 Stealth mission to see what they were hiding lmao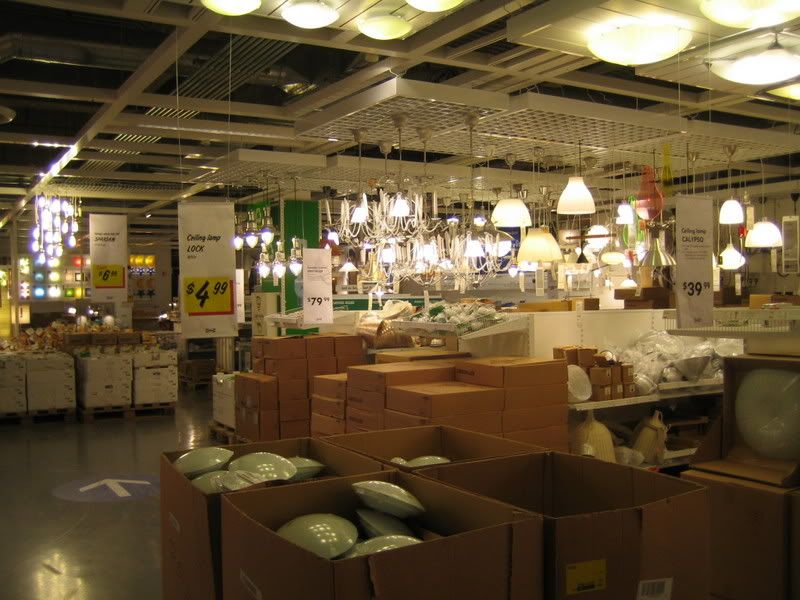 Yay lights!
Apparently the light looks like a woman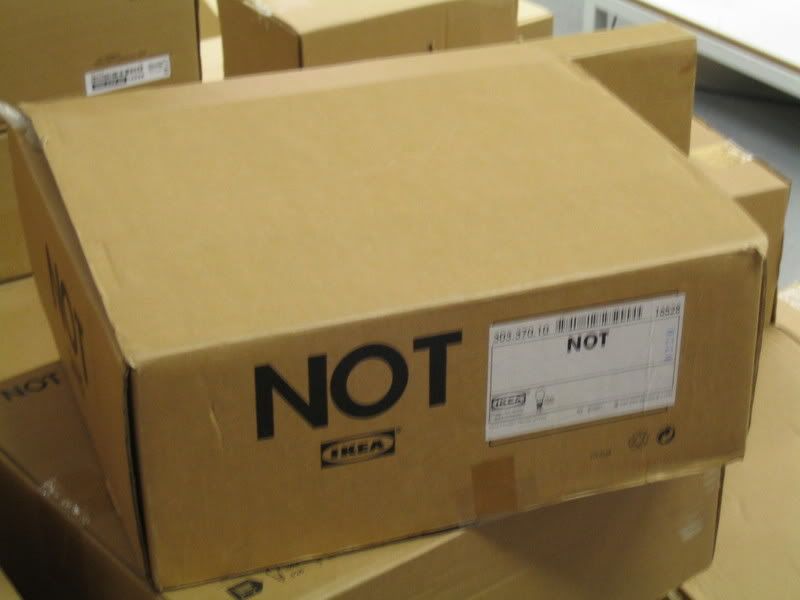 bahaha It's not a box
oh how i love the rainbow stackable boxes!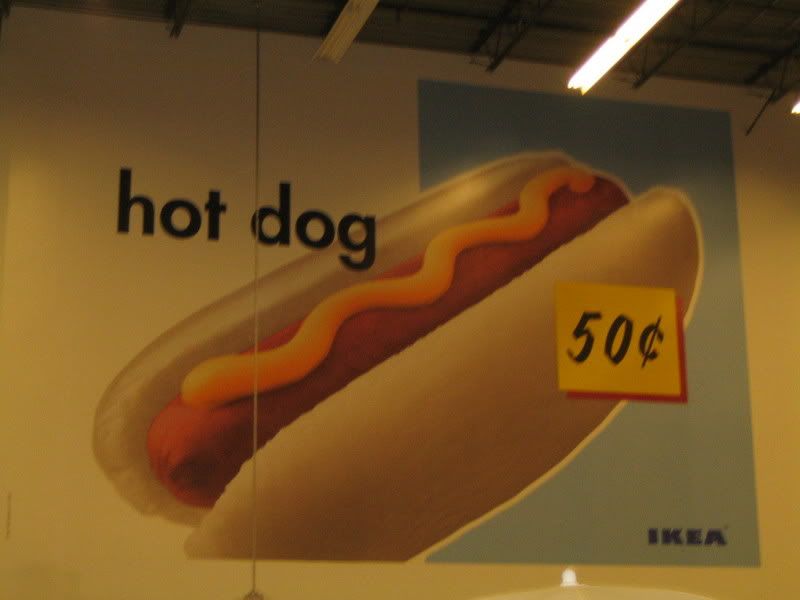 The main attraction at IKEA XD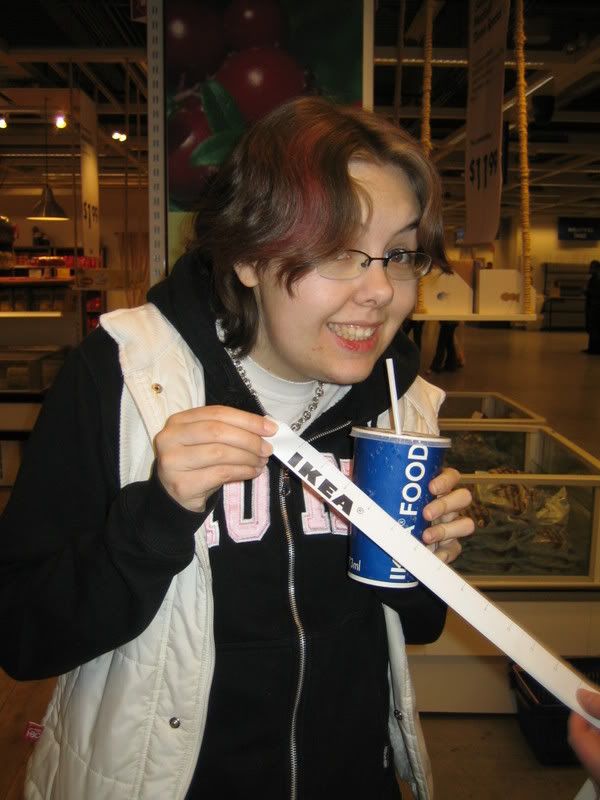 Everyone got an IKEA measuring tape...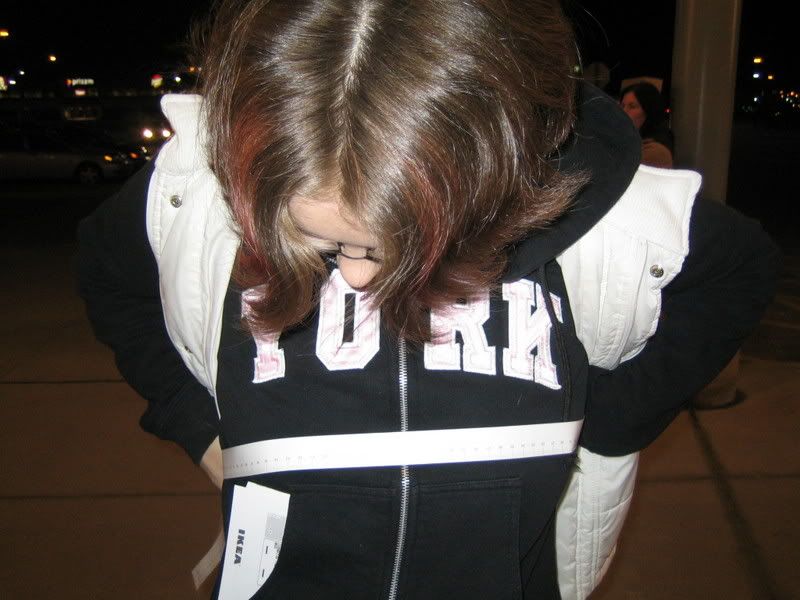 ...so Al measured her chest with it lmfao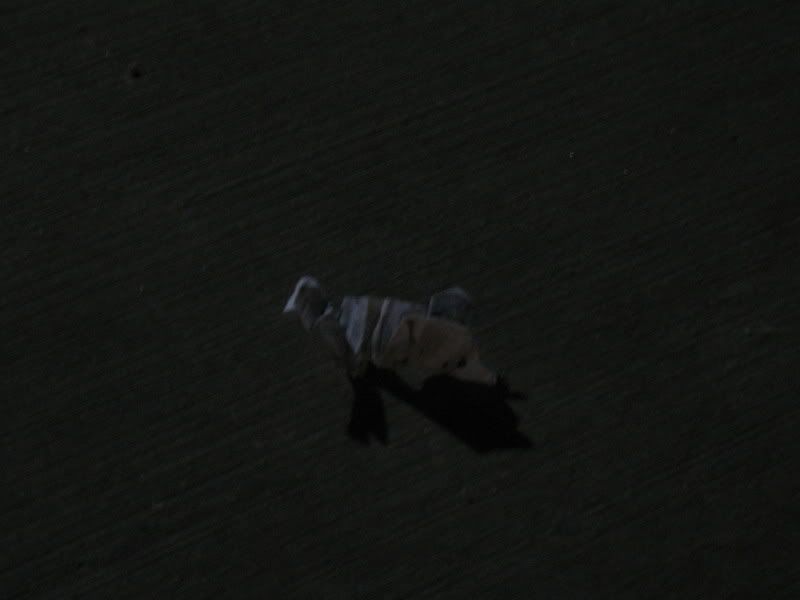 The mouse!
"Hey guys we should come back sometime, that was fun!"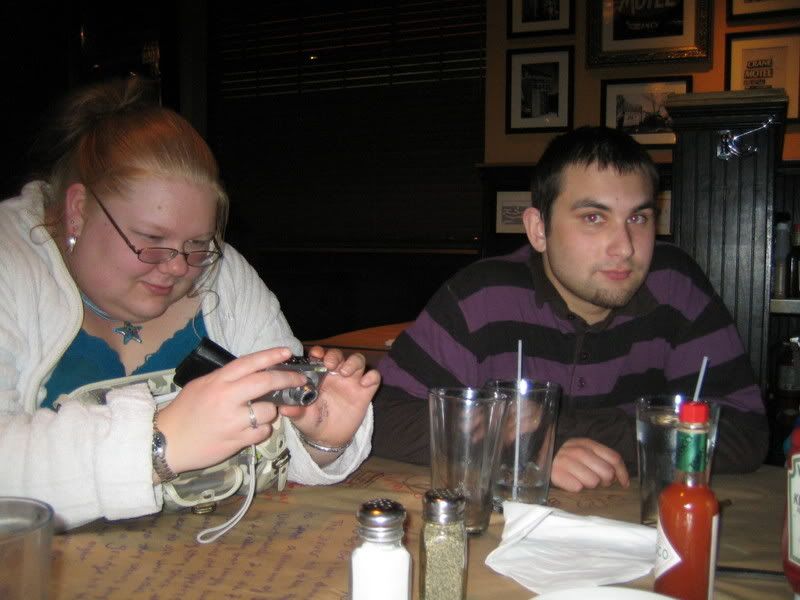 That story written on the table was hilarious! ;D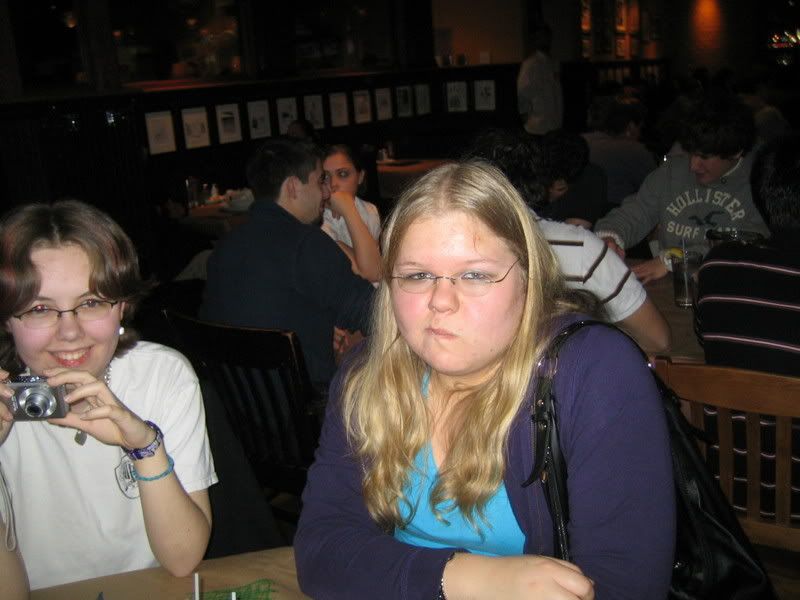 Me looking like i have a face deformity XD
The guys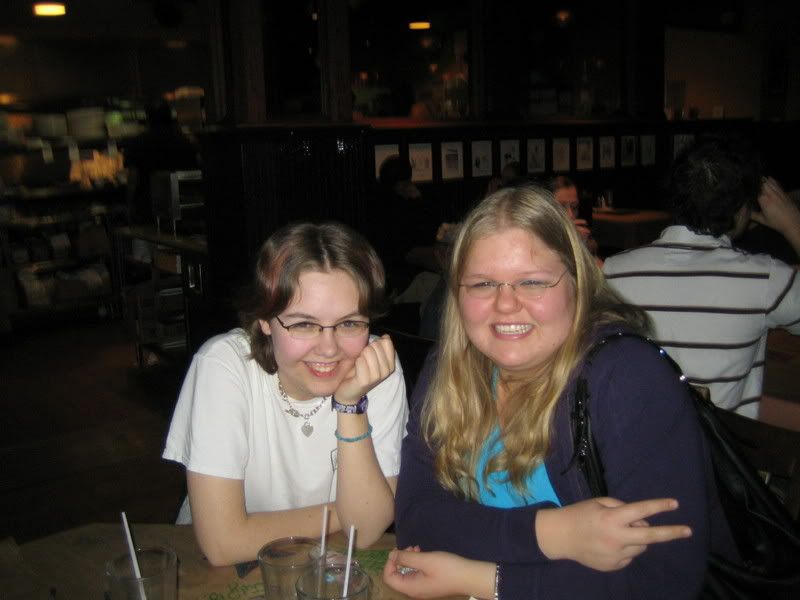 OMG gooood times! after sari had been taking pictures of us two i say to al "here take the camera and 'facebook' a picture"....and this is what she does hahaha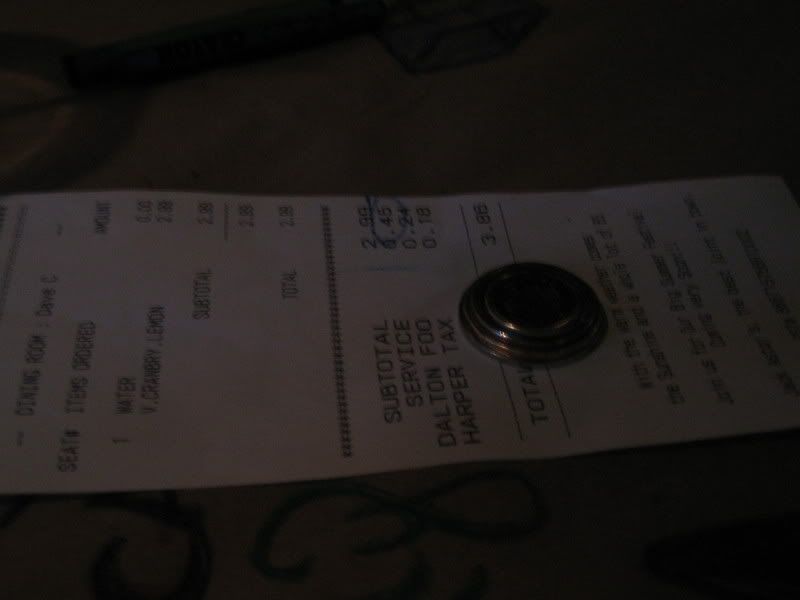 "what is this 'service'?! i'm not paying it!" =P
LAST SUNDAY
clobo showing who's boss ;)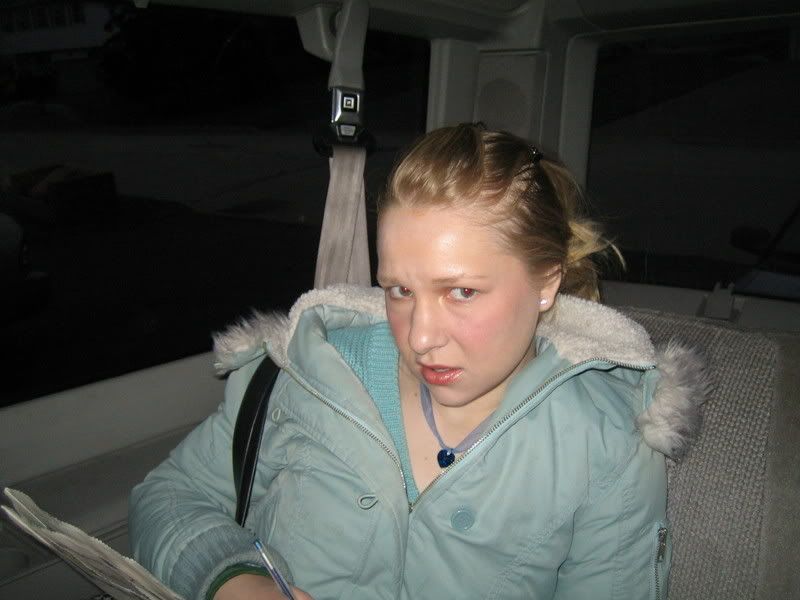 what a nice face lea made
laughing really hard because we couldn't get out of the driveway XD
clobo mingling with Joe and Bill
well that's definitely a much happier face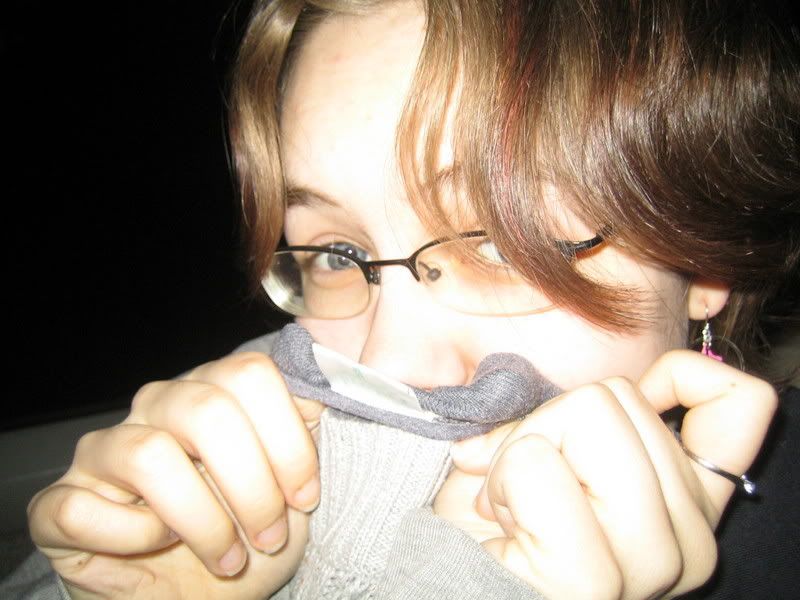 who dressed you? (notice the tag there because her shirt is on backwards)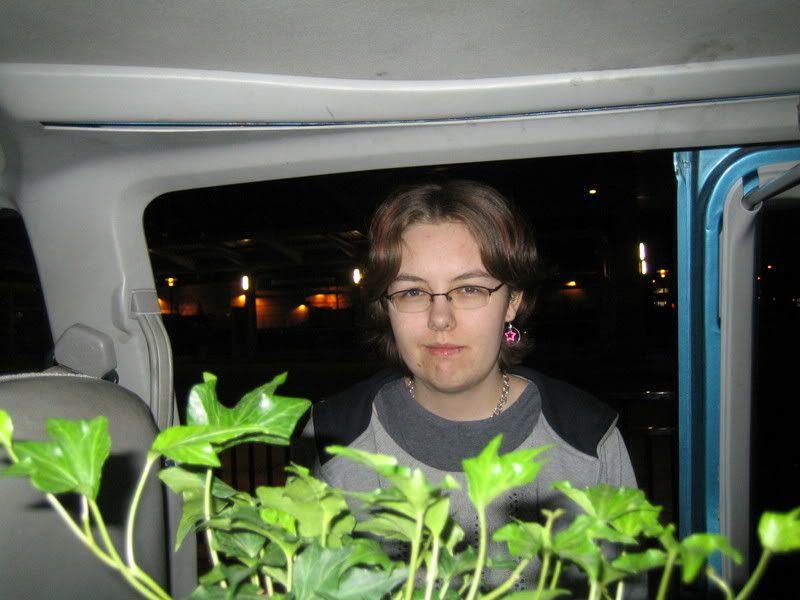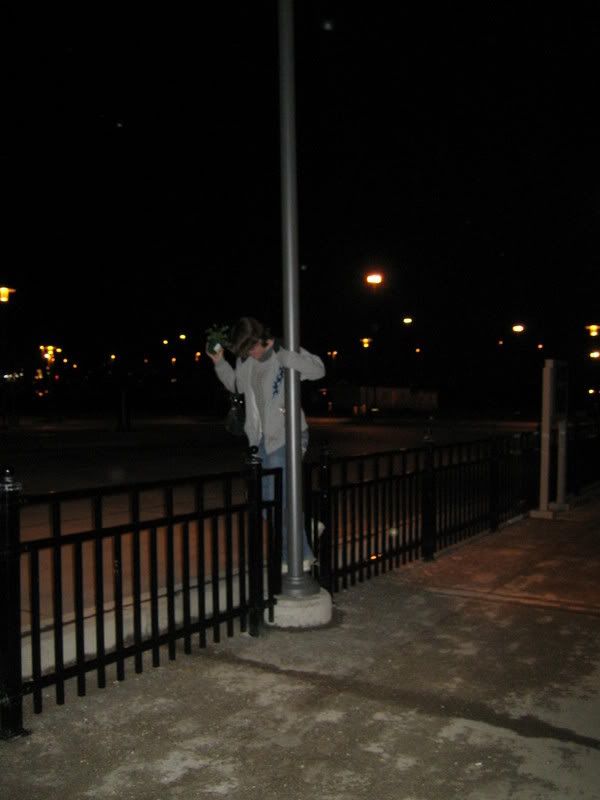 Running for the bus and getting stuck half on/half off the fence lol
TUESDAY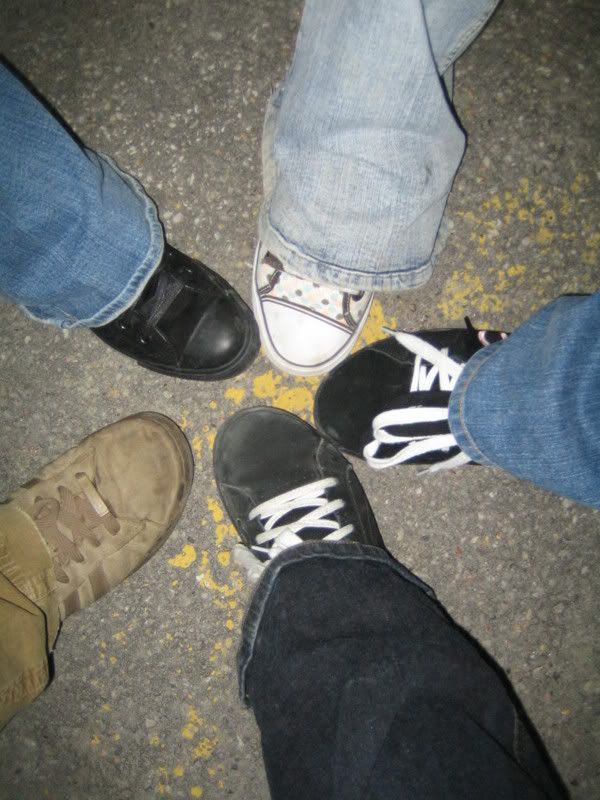 "My mom said this shirt is too slutty for church" bahaha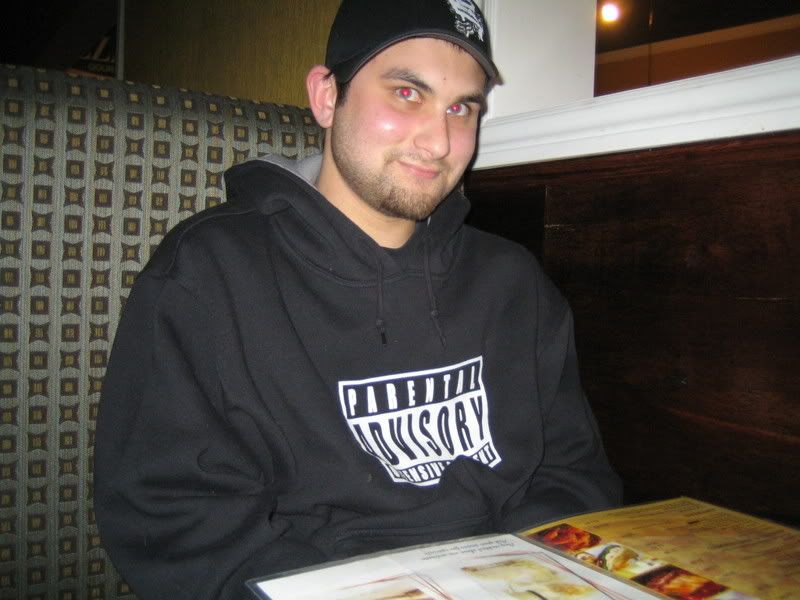 Ryan jammed in the corner of the booth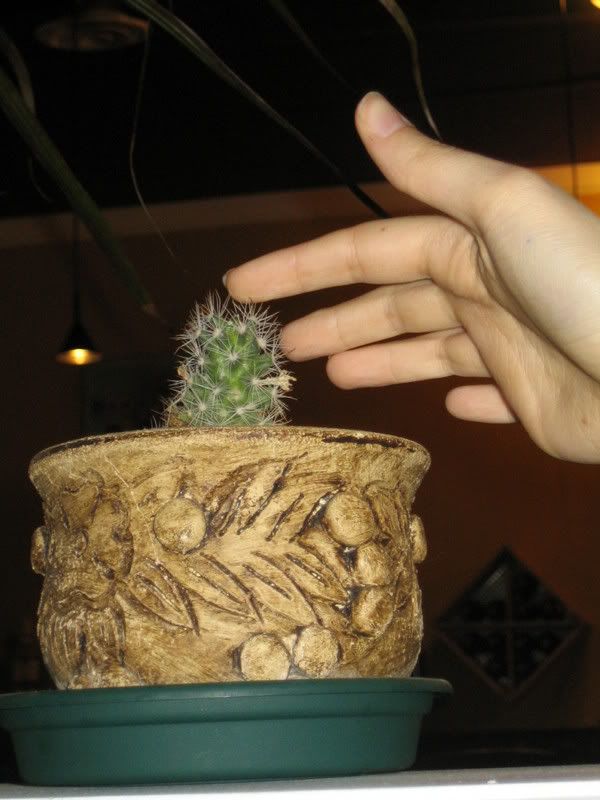 See Al didn't actually pet it while Michelle did LMFAO
"You're a tiger!"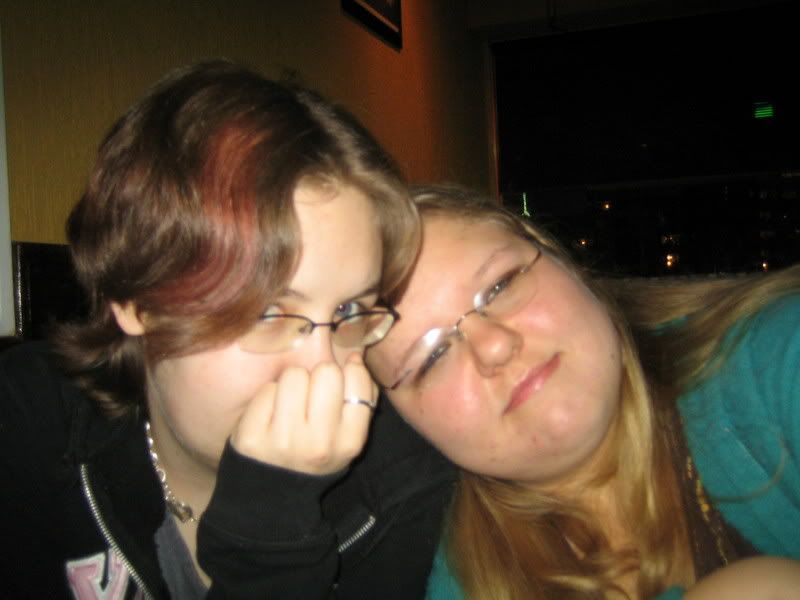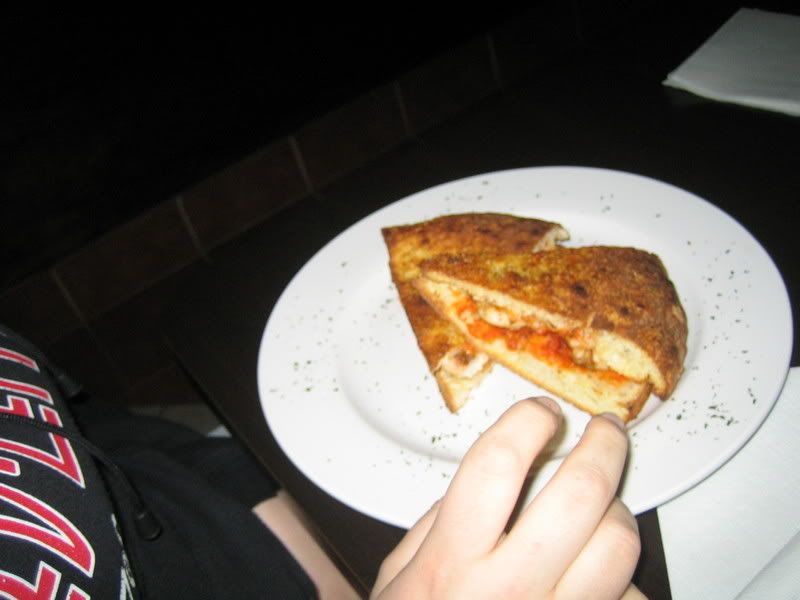 Cold, burnt, and tastes bad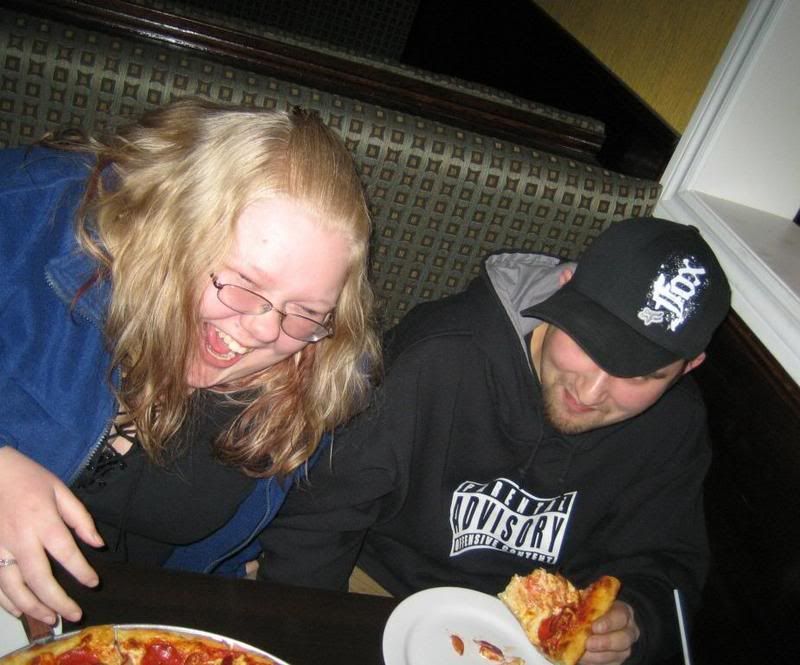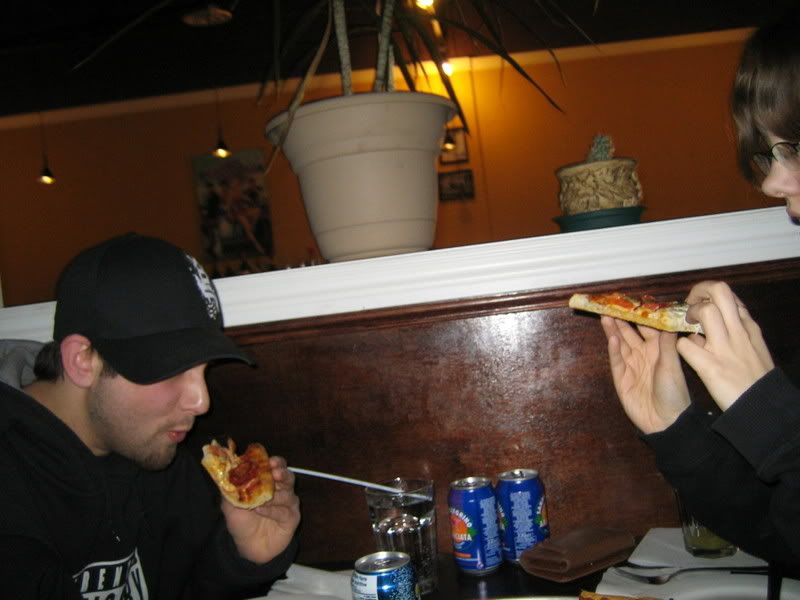 "Good pizza guys?"...
..."huh?" :P
THURSDAY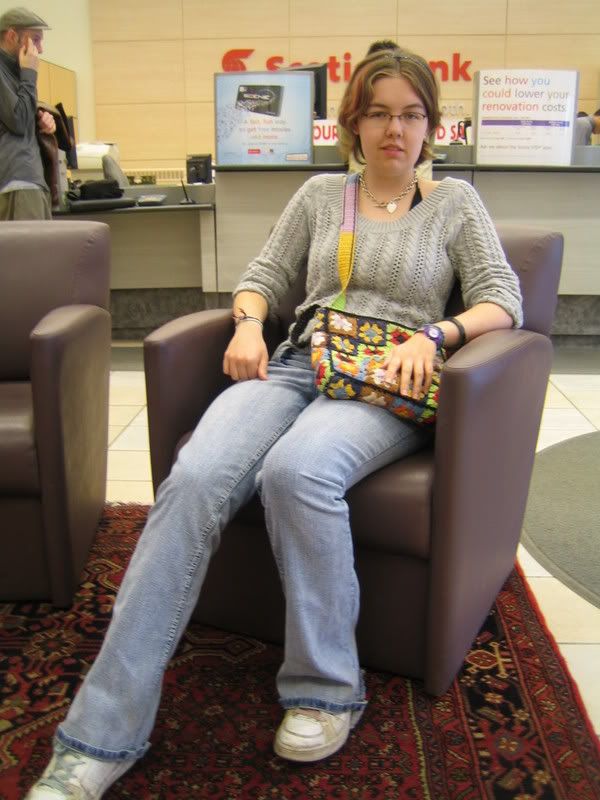 Sitting in the bank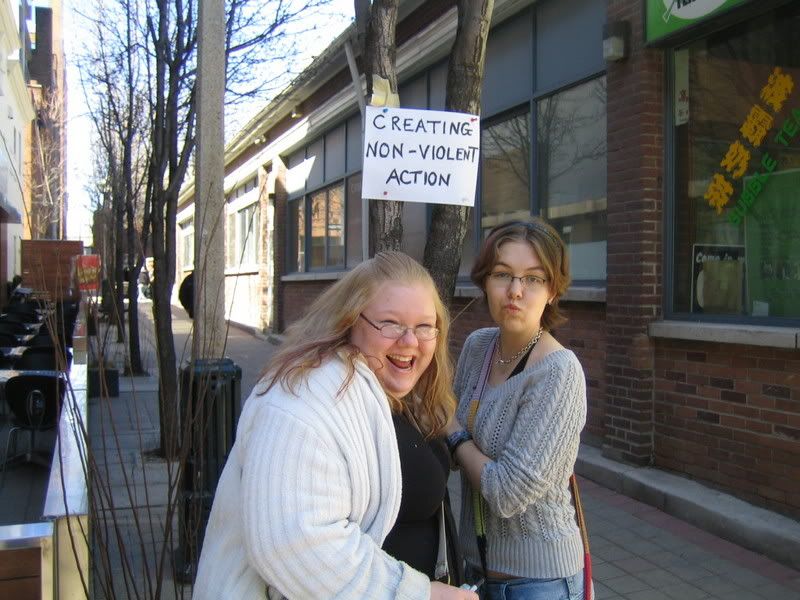 Creating non-violent action! lol how ironic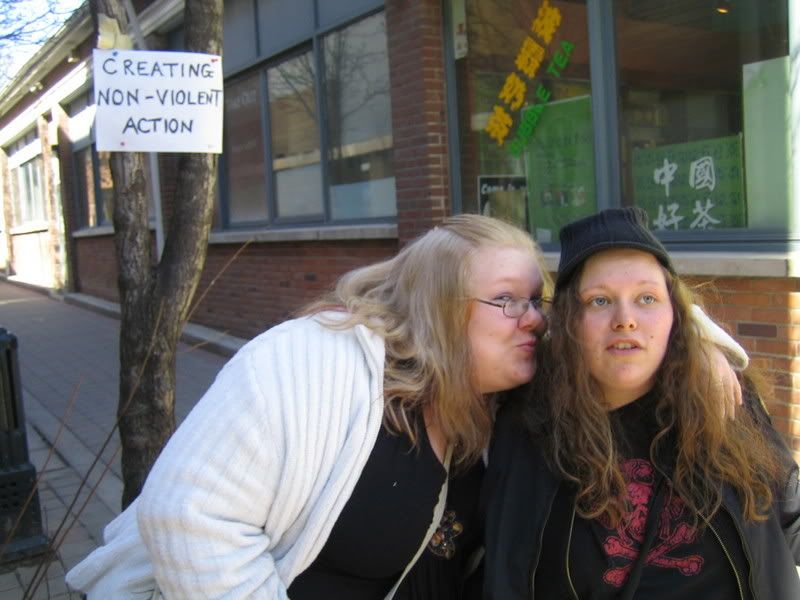 No more arguing! XD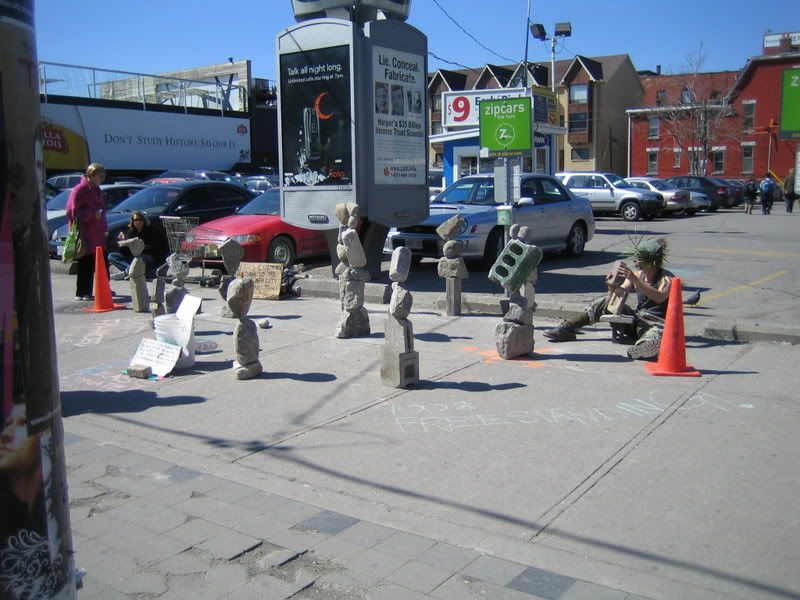 Randomness on the street
There's the silver snail!
Someone's excited to go in!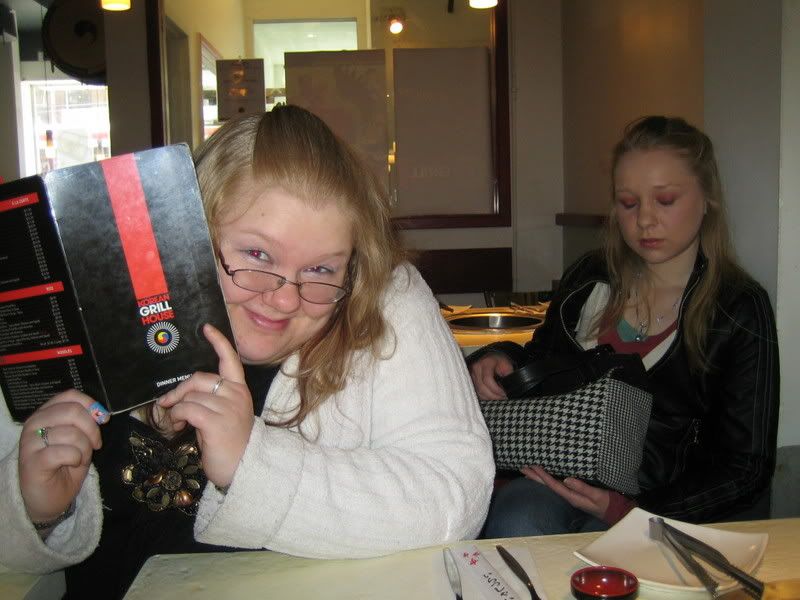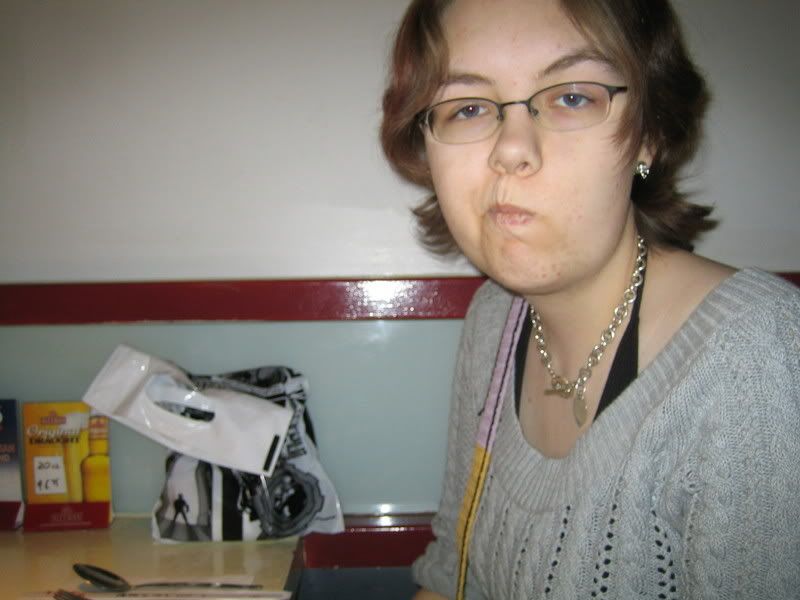 Imitating my face deformity :P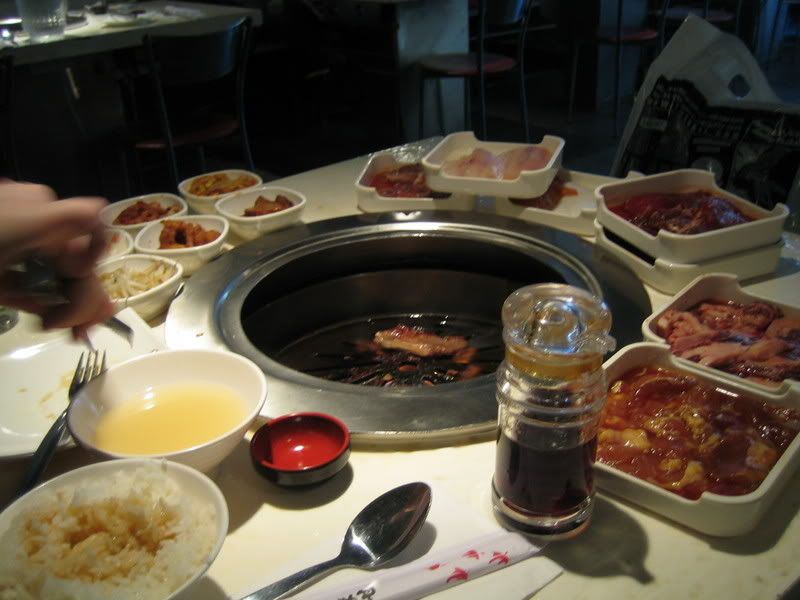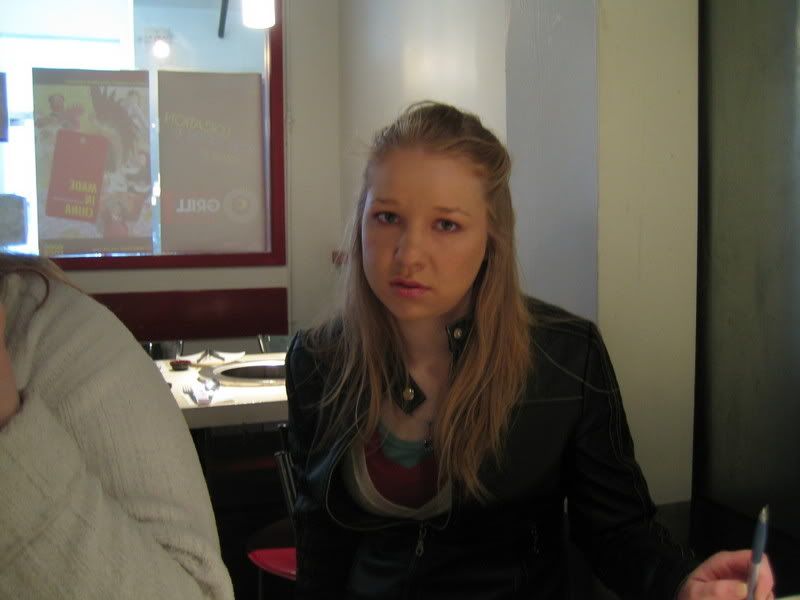 Lasia's not too impressed it seems XD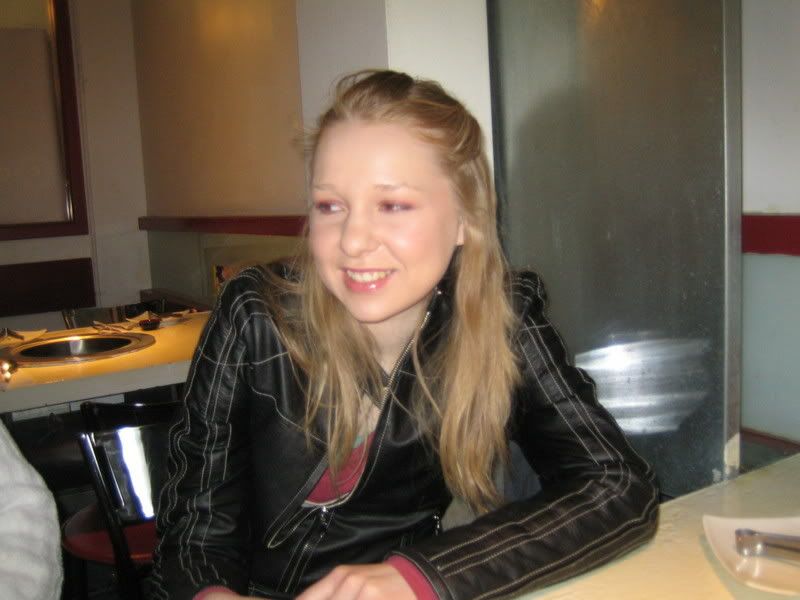 That's better!
Regardless of the fact that she didn't eat any of it, Al loved cooking stuff on here for us =)
The dish that we couldn't even pronounce although the he/she waiter said it like 3 times lmao bibm bahb or something like that!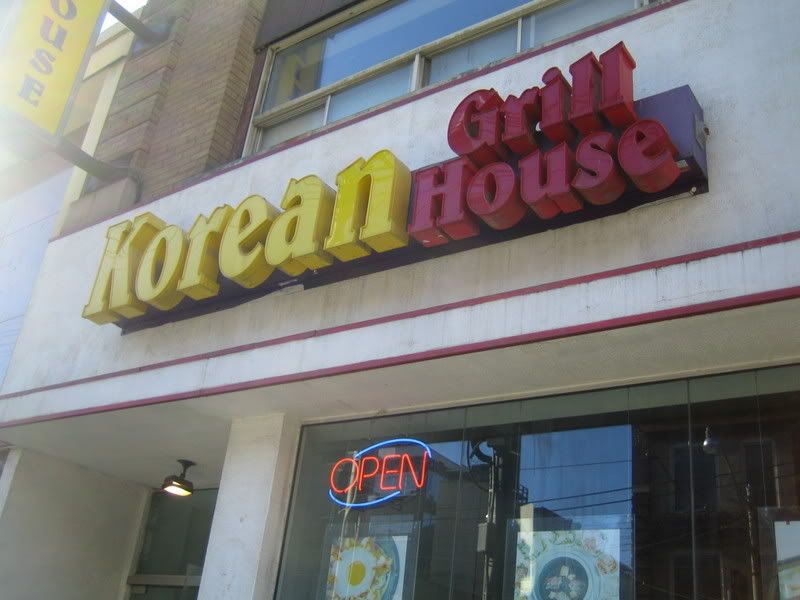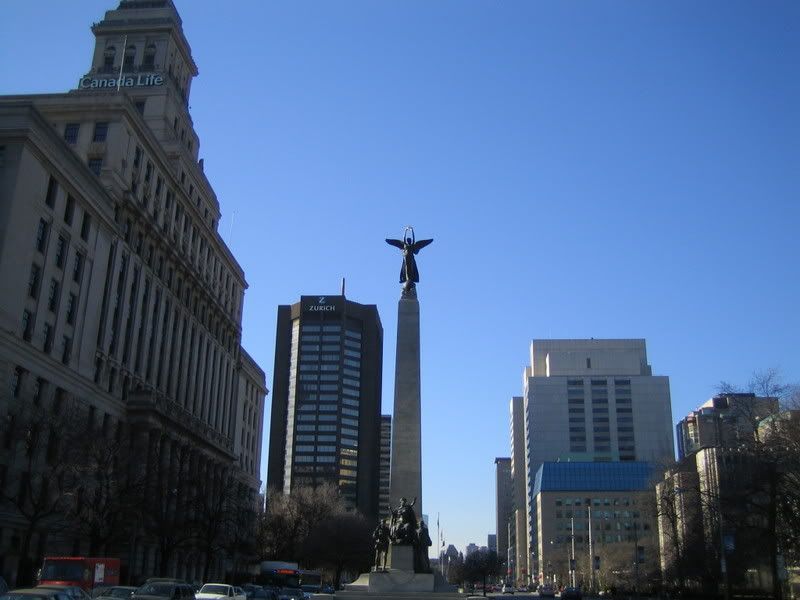 Queen and University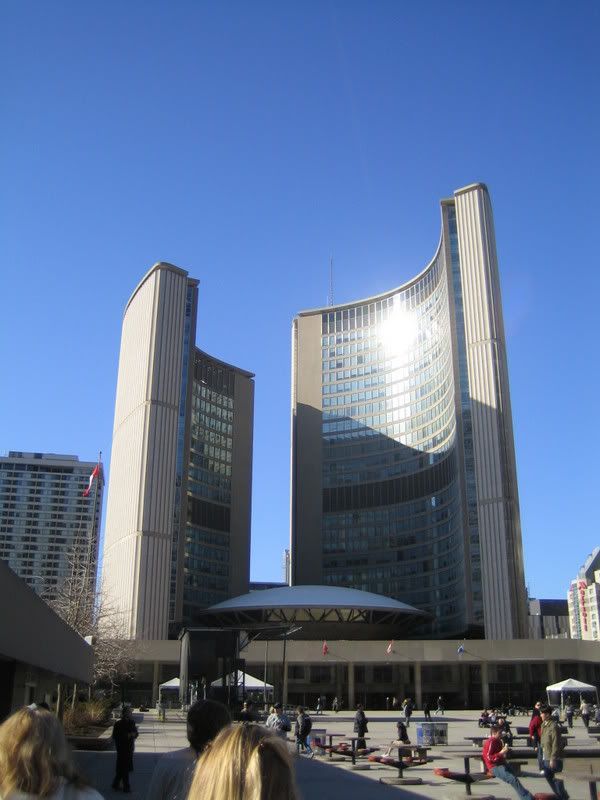 City Hall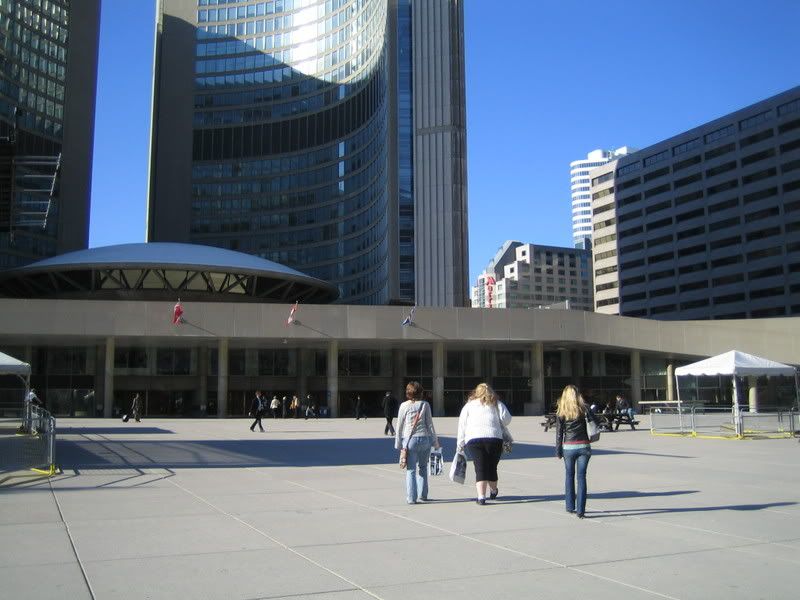 ;)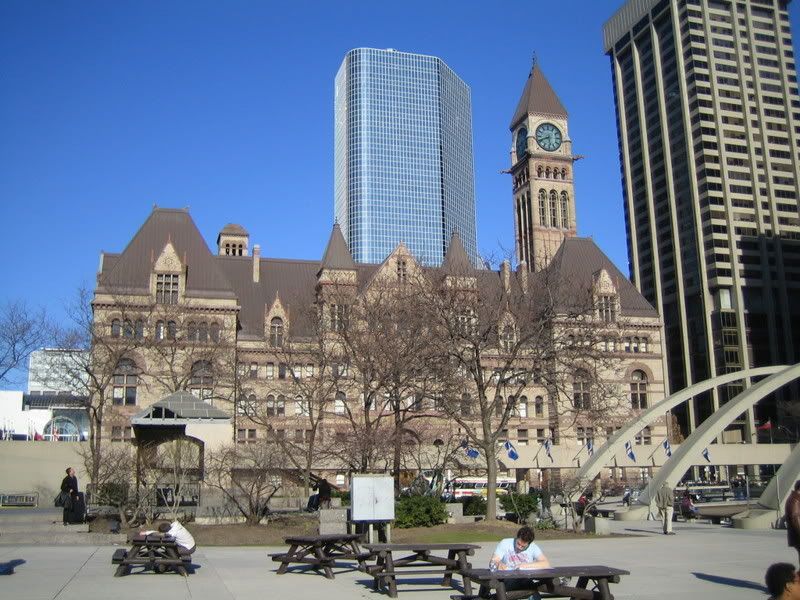 Ashley demonstrating the pose she usually makes in pictures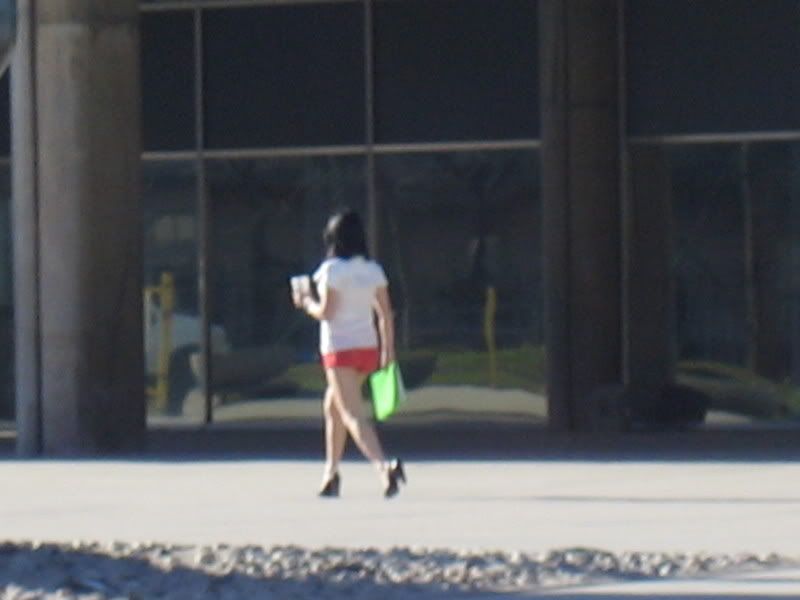 Blurry pic of the shortest shorts ever!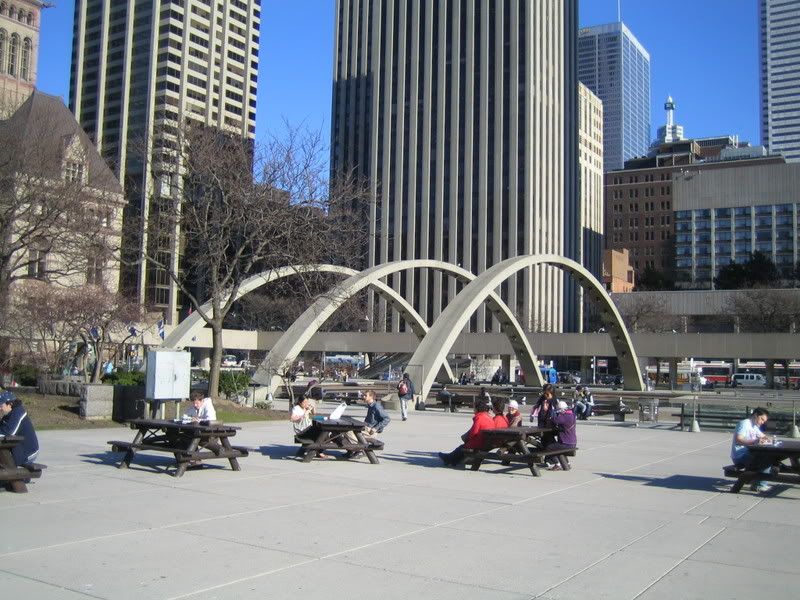 Such a nice day, we weren't the only ones that were out and about
"Whooops"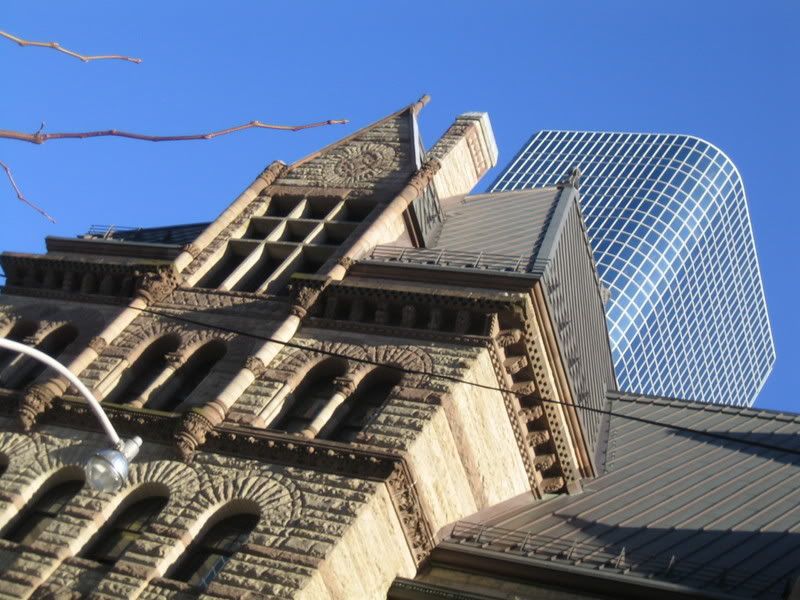 Artisitic (taken by Al)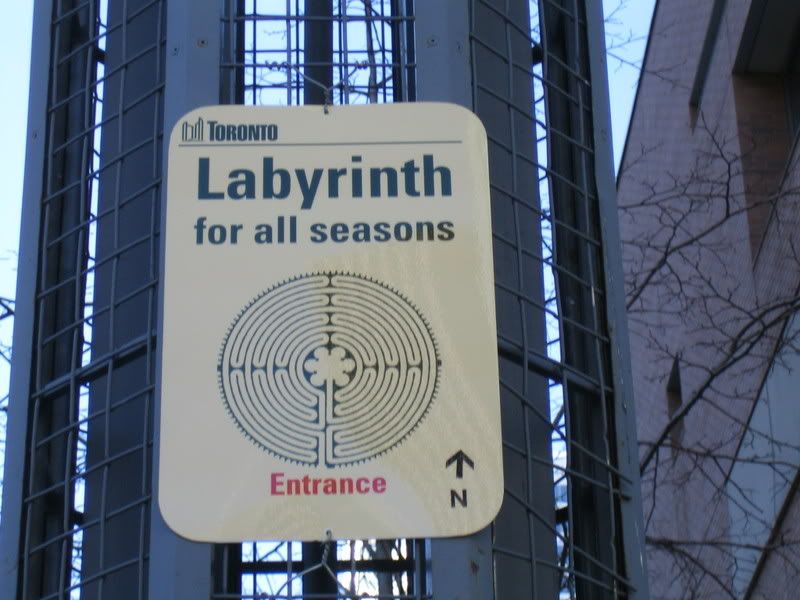 We should've gone! :P
Albert Street!
The Eaton's Centre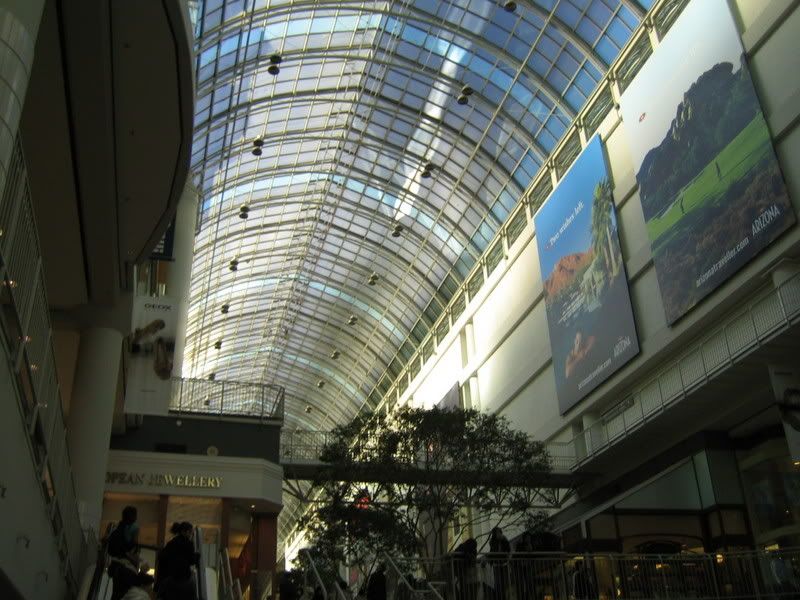 I've been there tons of times but i still like taking pics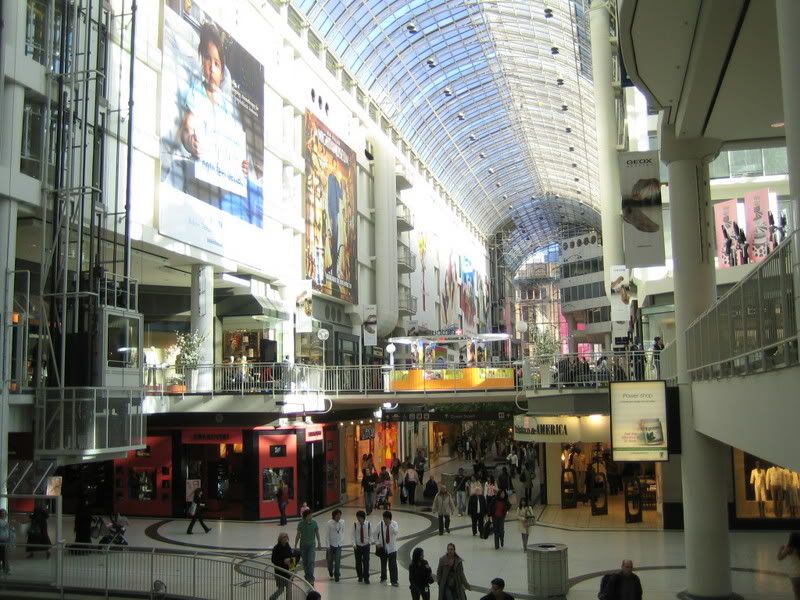 Someone talks alot XD *cough*ashley*cough*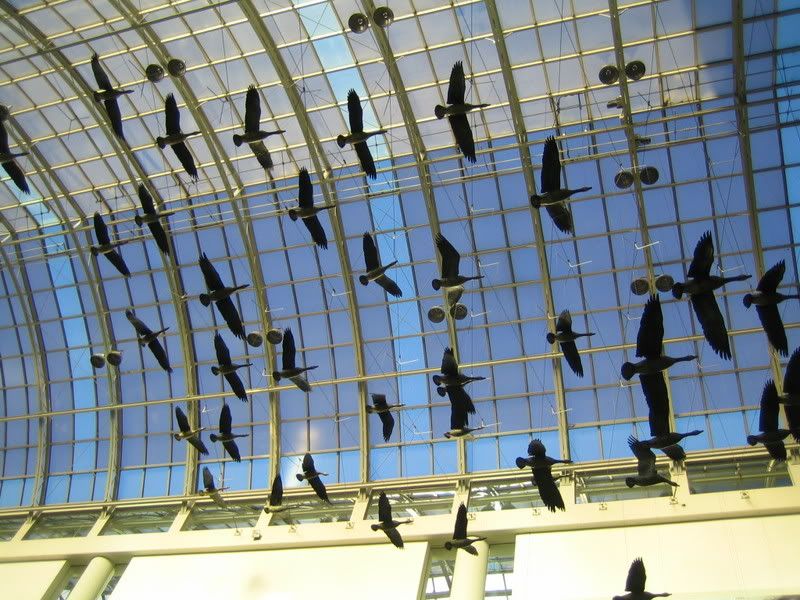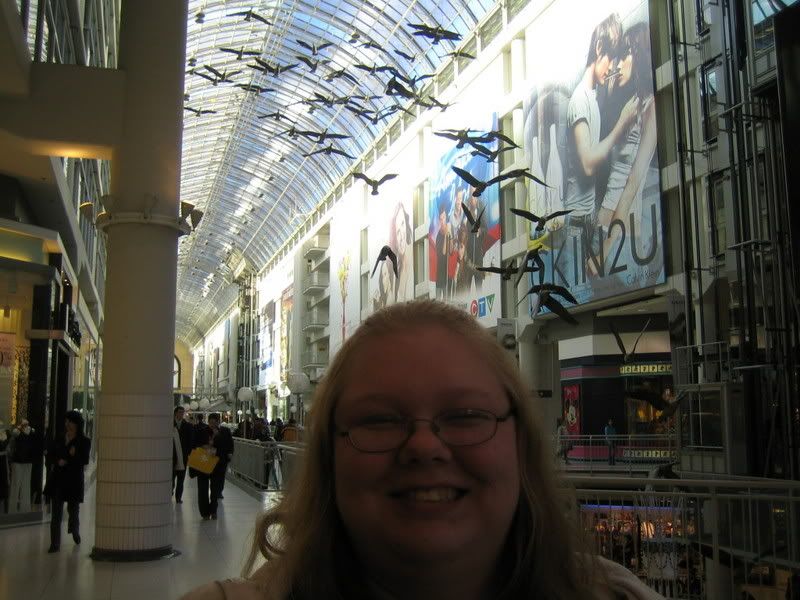 Dead? ;P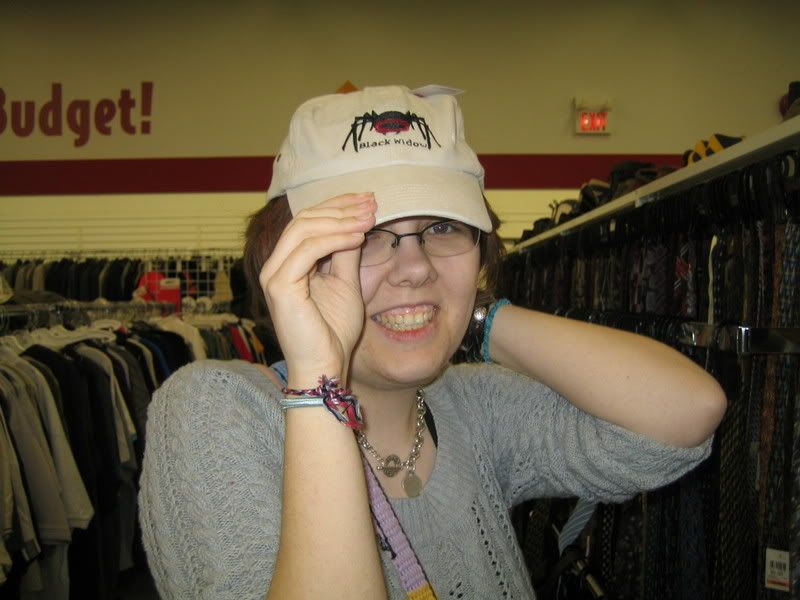 Nice hat! LMFAO
Value VIllage
SATURDAY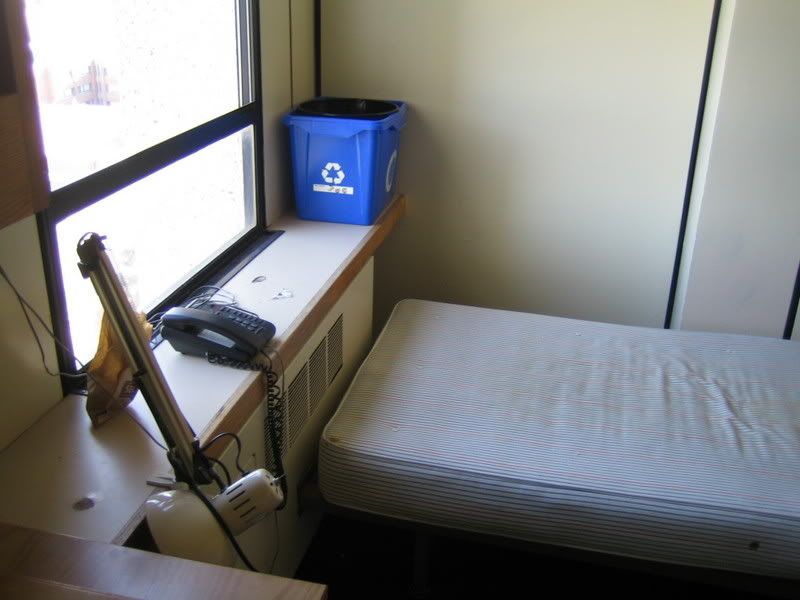 Empty dorm
All packed up
"Look at all that stuff!"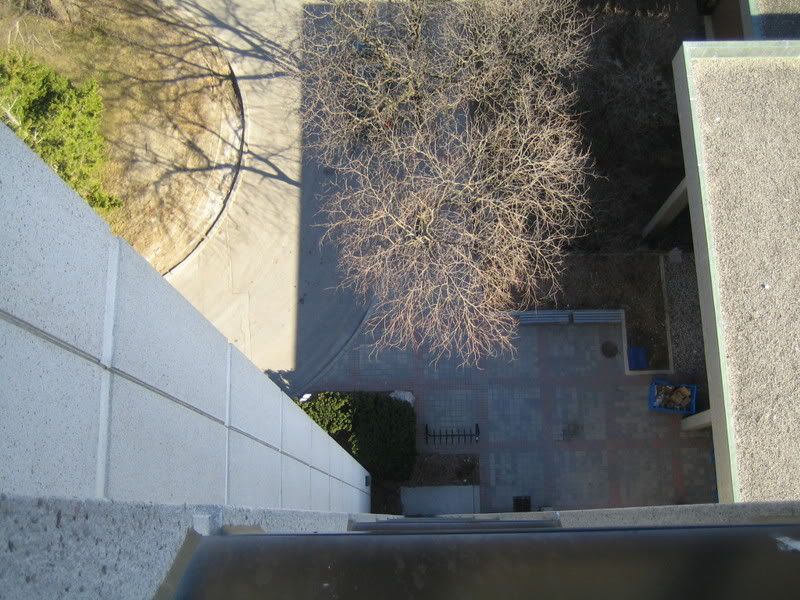 That's how far stuff went when it was hucked out the window XD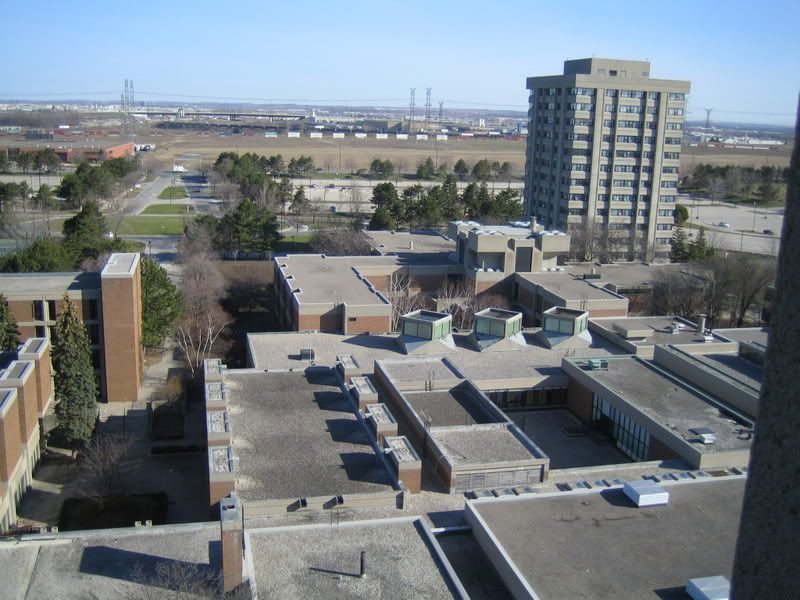 goodbye Vanier room #1115, goodbye york (for now at least), goodbye al 52
Quick summary...
Current Mood:

remembering

Current Music:

Shawn McDonald - Gravity